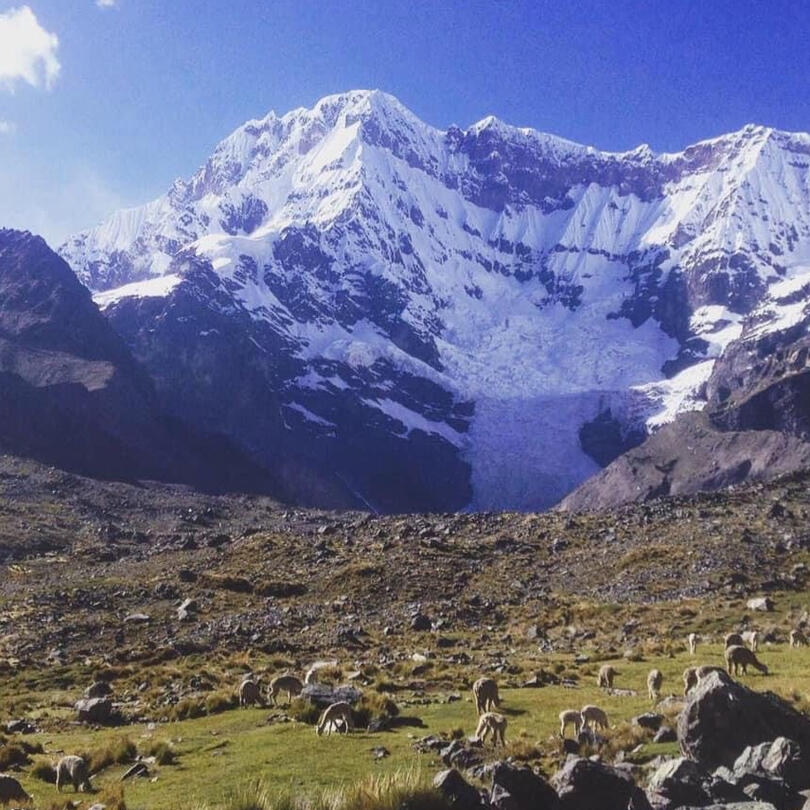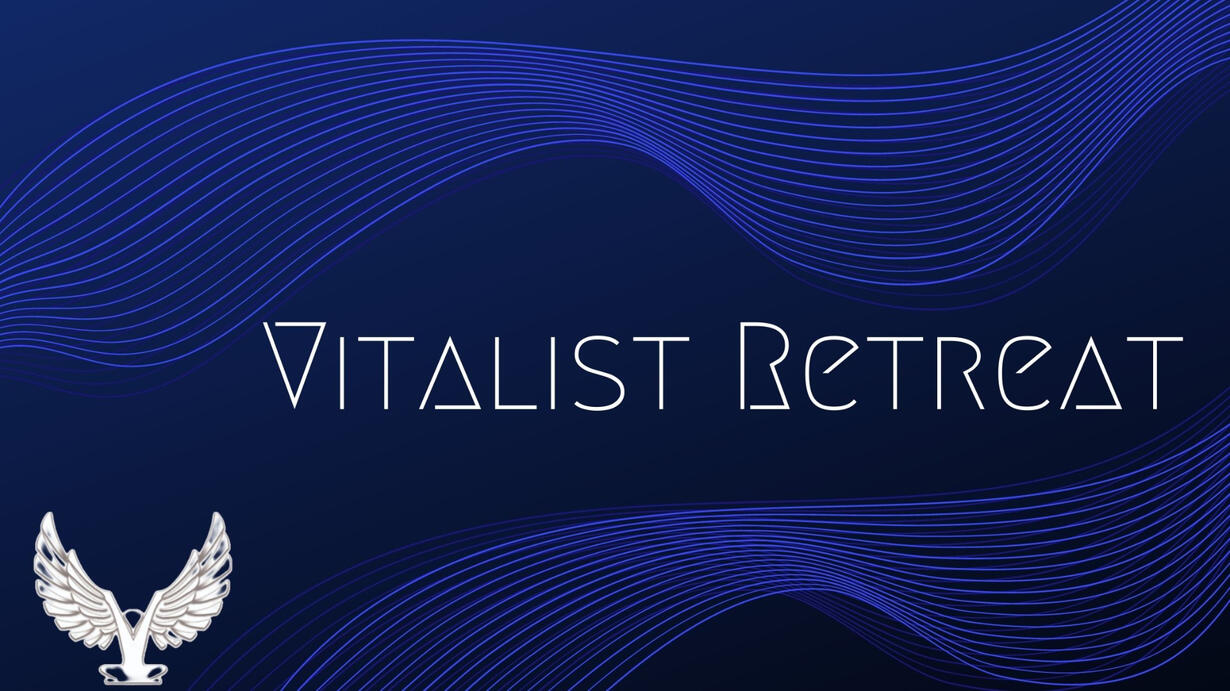 Join us for this epic, stress relieving, revitalizing, rejuvenating retreat at the Psychic Garden Retreat Center in Sacred Valley, Peru.
May 4-9, 2022.
Are you feeling called to the Sacred Valley of Peru?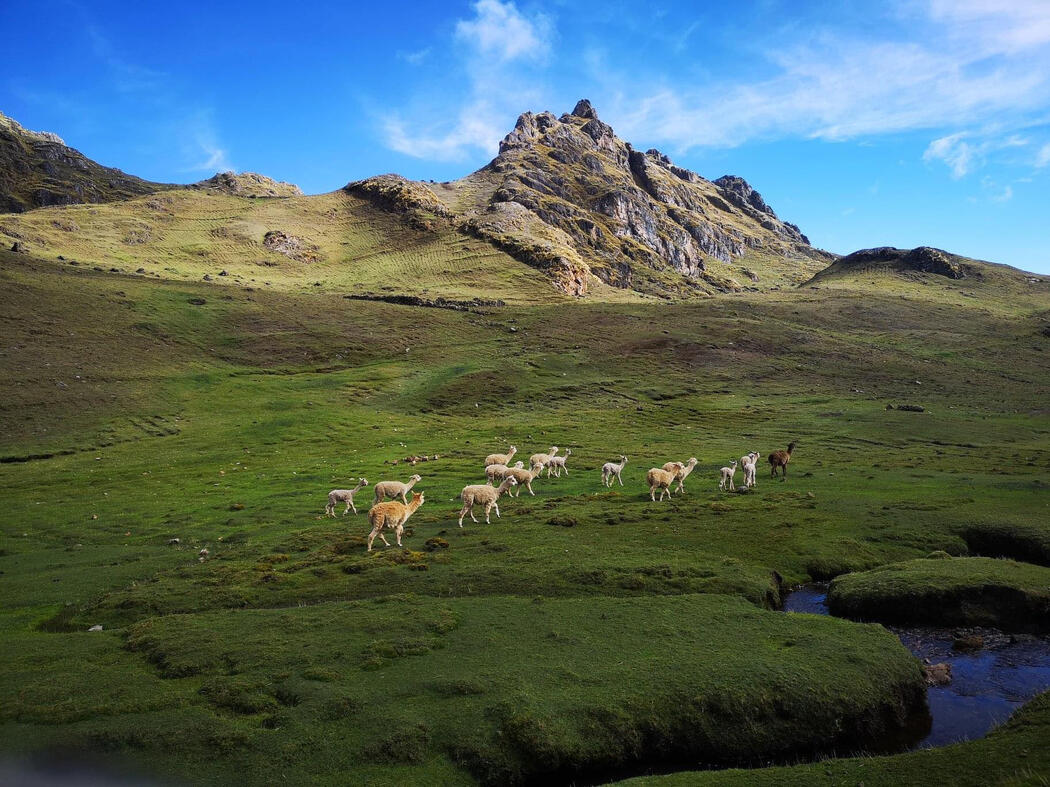 WE ARE!!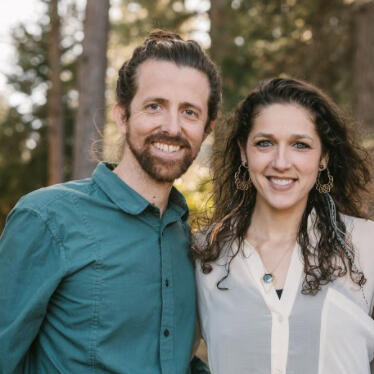 As Vitalists, We say...Follow the call of your heart and
RETREAT, REPATTERN, REVITALIZE
We are The Vitalists, Jeffrey Williams and Swirl Jordan Moore, and we have been invited to initiate the new Psychic Garden Retreat Center in Sacred Valley. We are answering the call and saying YES with all of our hearts!
Therefore, we are calling together a special group of souls who feel aligned and resonant to activate the land and container of the retreat center and to retreat, repattern, and revitalize themselves at the same time.
Feeling it?
If you're feeling it but want to know more about us, Sacred Valley, and what the retreat features?

No Worries, We got you!

We lead people to an inspired, centered, and sane place within themselves.
As master guides of transformation and human arts, we allow your body to live optimally, with vital, life force energy as well as resilience. We work WITH you to align your self, body, and mind with your authentic truths.

We retreat because every time we do, we open up, we get insight, we have clarity and it gives us what we need to stay on top of our game and create an impact that makes a difference. We retreat to places that capture Nature on High because we know that to tap our healing, to rejuvenate from the stresses of a demanding life, it requires us being in awe, in our natural environments where we tune back in and turn all the way on!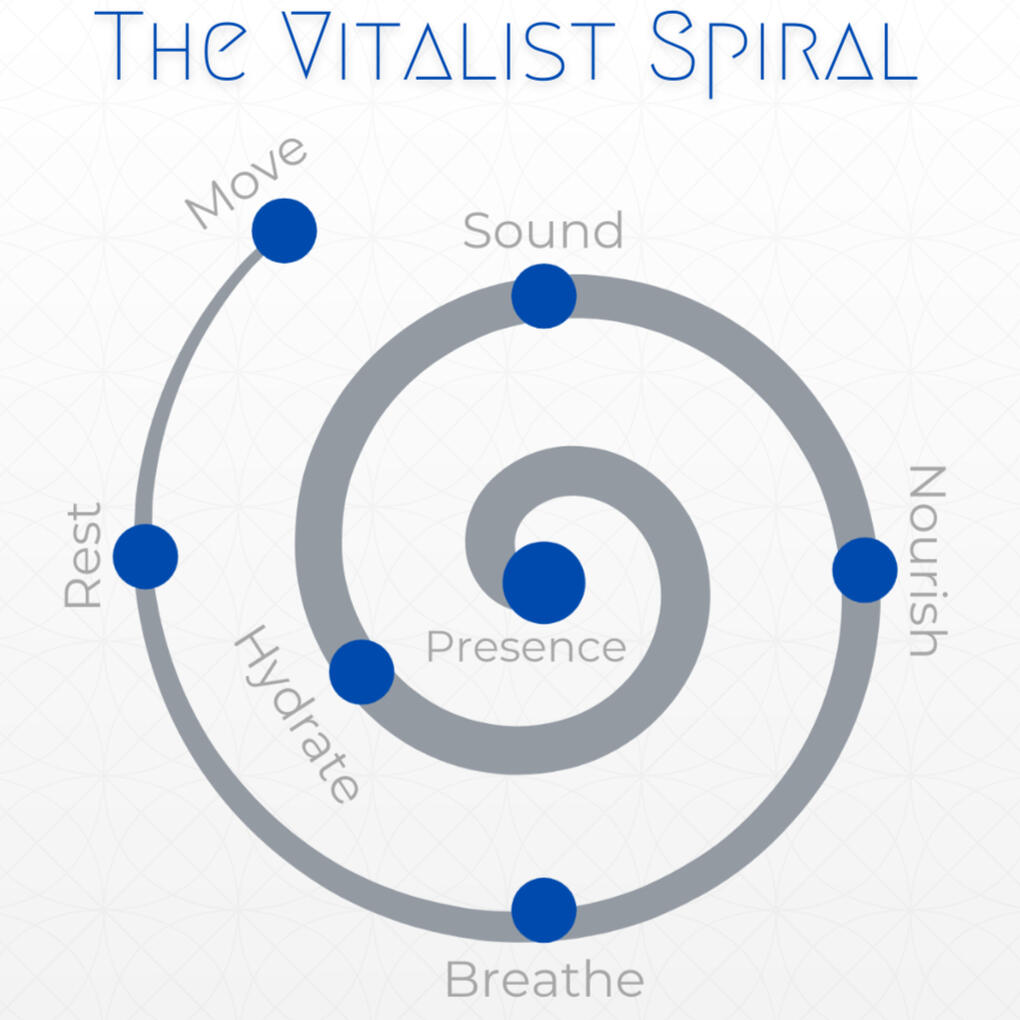 Together we will be activating our multidimensional awareness by nailing the 3D. We found that there are 7 things needed to nail 3D reality and open to the natural evolution of being a conscious human. The Vitalist Spiral: Breath, Movement, Sound, Rest, Nourishment, Hydration, and Presence. The Vitalist Retreat is designed to hold you in this spiral while your own innate wisdom takes over and allows you to rejuvenate and restore your vitality from within.
Text
What others are saying...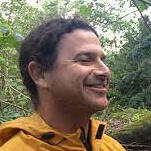 The Vitalist Retreat was nothing short of profound. Life-changing techniques were shared that were easily digestible and readily applicable to nearly every situation of my life. Jeffrey and Swirl hold a strong and knowledgeable presence.
The intuitive bodywork sessions will realign your soul and the other practices assist in polishing the lens of your life and help lead one to understand their values and therefore what motivates and inspires themselves in virtually every decision that is made throughout one's life.
I will be coming again as well as integrating this work into my company, my relationships and my life in general!!!

-Jonathan Valdman
CEO and Father
---
Features and Experiences
What will we be doing in Sacred Valley?
Vitalist Retreat Features
Daily EDGU: Evolutionary Spinal Maintenance. This is a movement series that is told through a story. A fun and invigorating way to feel good and keep the spine flexible and young. The series is designed to flex and toggle each vertebrae therefore lubricating the spine with cerebral spinal fluid, this helps us feel vital and more alive.

Daily INU: move-breathe-sound. INU is a fast track to clearing what is stuck in us, whether physically, emotionally or mentally. We utilize a synthesis of breathing, moving and activating mental power focused synchronistically to increase energy in the body, let go of blockages and limiting patterns, resulting in a cathartic release and a buzzing feeling.

Vitalist Alignment Process: A hands on technique used to automatically shift the gears of the autonomic nervous system to rest and digest, growth and repair therefore out of the stress state. Bringing the brain to 100% power and the body into balance.
Four hand intuitive bodywork provided by The Vitalists to activate the energetic circuitry of your body and engage the flow systems to tune and relax your whole being.

Integration Station: A Biomat on a sound table with an eye mask and noise canceling headphones to immerse you into the integration process by speeding metabolic processes, cell function, increase immune function and enable deep Delta Brainwave rest.

Pristine Nature environments increase access to life-giving forces(natural life conductivity) in Sacred Valley Peru including a day adventure to Kinsca Cocha with medicine, transport, one meal at a Quechua family center with a fire and sound bath.

Three high vibe meals a day provided and accommodations at Psychic Garden Retreat Center

Taxi transportation from Cusco airport to the Psychic Garden Retreat Center and back to the airport after the retreat. (Just make sure we have all the flight details so we make the proper arrangements.)
---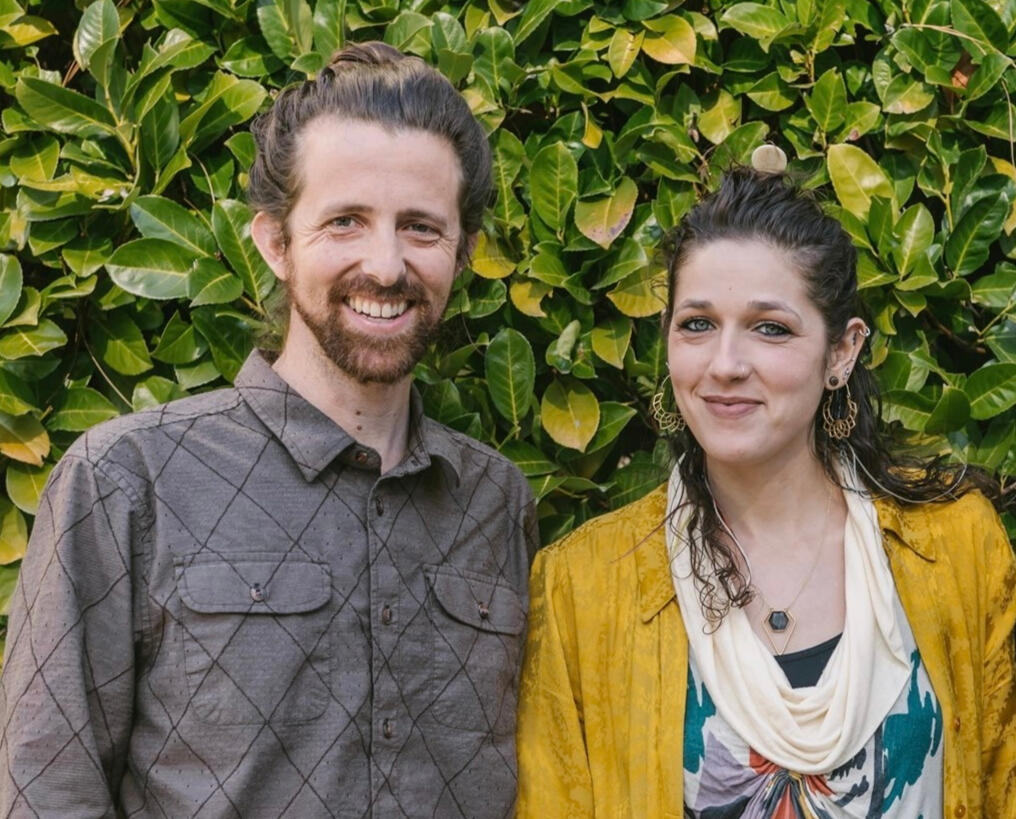 Sacred Valley, Peru
All about where we are going!
Psychic Garden Retreat Center
The Sacred Valley of the Incas, an ancient landscape in the foothills of the Andes speckled with temples and waterfalls. The retreat will be held in the valley pass between Machu Picchu and the snowy alps.

The retreat center is a short walk to a waterfall carrying waters from Kinsa Cocha, one of the world's most protected sacred high mountain lagoons. You can also spend downtime lounging in the wild gardens which nestle beside the river and up against the ancient ruins of Pisac.

The nearest town of Pisac is a 10 minute walk from our center. The pueblo is a traditional Quechua town filled with cobblestone, colorfully dressed alpacas walking with their grandmothers and an array of native seamstresses carrying cosmological codes through their weavings.

The valley is home to countless sacred sites, from cave portal sites to high mountain astrological temples and more. These places were traditionally used to commune with multidimensional realities and ancestral spirits.

We are happy to have a free call with you before arriving to help answer any inquiries and help suggest sites and soulful experiences during your time here.
---
Weather
The valley is blessed with average daily temperatures of 72 and cooling off in the night into cozy sweater weather. March-August is the dry season meaning you will not have to worry about random storms raining on your parade.

Being in a valley we are surrounded by an eternally flowering landscape no matter what time of year you decide to come. Being there in early May, we are golden for great weather and amazing scenery!
---
Qero and Quechua Culture
The Quechua are often described as the direct descendants of the Incas, but this characterization is too simple. The Inca Empire, large and powerful as it became, was a small ethnic group that ruled for a short span of time (1438-1534). The history of the Quechua people began many years before the Inca civilization rose to power, and continued to evolve in multi-faceted ways after the Spanish conquerors and settlers arrived in the 16th century. Aside from the Incas, there are several other historic Quechua-speaking groups. For example, the Chanka (Chanca) of Ayacucho, the Cañari of Tumebamba in Ecuador, and the Qulla of Western Bolivia.
Quechua ethnic groups also share traditional religions with other Andean peoples, particularly belief in Mother Earth (Pachamama), who grants fertility and to whom burnt offerings and libations are regularly made. Also important are the mountain spirits (apu) as well as lesser local deities (wak'a), who are still venerated especially in southern Peru.
Quinine, which is found naturally in the bark of cinchona trees, is known to be used by Quechuas people for malaria-like symptoms. When chewed, coca acts as a mild stimulant and suppresses hunger, thirst, pain, and fatigue; it is also used to alleviate altitude sickness. Coca leaves are chewed during work in the fields as well as during breaks in construction projects in Quechua provinces.
The Quechua people today are not a single ethnic group, but rather several indigenous groups scattered throughout South America, such as the Q'ero and the Wankas in Peru, the Kichwas and Otavalos in Ecuador, the Ingas in Colombia, and the Kallawaya in Bolivia. As a result, there is no longer a sense of a unified "Quechua nation". However, an incredibly rich set of living Andean traditions coexist (easily and uneasily) with the dominant cultures. In the 21st century, the history and culture of the Quechua and other indigenous groups became sources of national pride. Quechua is now a co-official language of Peru, Bolivia, and Ecuador. In some Andean regions, bilingual schools offer instruction in Quechua. Festivals like Inti Raymi in Cusco, conducted from start to finish in the Quechua language, are major attractions that showcase indigenous heritage in front of large national and international audiences.
---
More of what others are saying...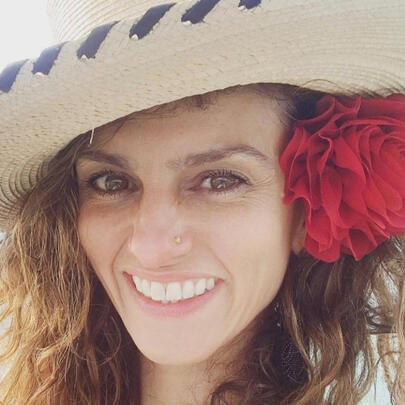 Few words can describe the value that the Vitalist Retreat brought to my life as it is still unfolding now many seasons later and in many ways. Jeffrey and Swirl's guidance is truly hands on with the level of intention and care they put towards creating an environment that allows for true transformation.

~Maria Herrera
Consultant and Branding Specialist
Text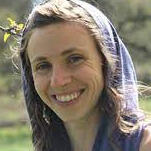 This week has literally been, hands down, the most peak experience of my life! I'm going to put it in my pocket and keep it close to me forever.
The genius combination of sacred space, soul shaking exercises, hands on transformation and ecstatic human connection is next level.

~Chelsea Rose
Business Director, Psychotherapist, and Mother
Now's your chance to accept our invitation to participate in the ultimate excursion of your mind, body and soul at the Psychic Garden Retreat Center in the lush landscape of Sacred Valley, Peru!

We are offering this experience for $2000 per person.
YOUR LODGING, FOOD, AND TRANSPORTATION IS INCLUDED IN THIS PRICE!
Post Event Waterfall Adventure!
We are planning to go to an epic waterfall on the 9th, after the retreat ends. You are welcome to join and stay an extra night for an additional $150.
P.S. If you say "yes" to the post event we will send you an additional invoice after your intial retreat payment is recieved.
---
AMAZING GRACE!
We are soul excited to have you join us for this truly AWE-some adventure!
RETREAT TERMS AND CONDITIONS
1. Booking
(a) Your booking is not considered definite and no contract will exist until we receive a deposit from you and you agree to these terms and conditions. (b) We do not share customer details with any 3rd parties.

2. Payment
(a) The price is the exact amount to be received by us in US Dollars.
(b) The full payment amount is due at the time of registration.

3. Your Travel Arrangements
All travel arrangements are your responsibility and at your own cost. We shall not be held liable for any consequences arising from delays or cancellations in any of the companies you may have made arrangements with, or for any irregularities in your documentation required for travel. Transfers to/from the retreat are at your own cost, unless otherwise specified.

4. Travel Insurance
(a) Travel insurance is highly recommended. If you choose to buy insurance we require that your travel insurance covers the activity of this retreat as well as unexpected cancellation, sickness, losses and all the usual risks. You should bring the policy with you in case of an emergency.

5. Your Health
(a) It is your responsibility to let your facilitators (The Vitalists) know if you have any injuries, any food allergies or sensitivities, and to be mindful at all times of your own body's capability during the retreat. If you experience any injury or discomfort during any activity during the retreat, then you must desist immediately.
(b) It is also your responsibility to consult your doctor before beginning any new movement or exercise program and before making any lifestyle changes.
(c) Please advise us of any mental or physical health conditions and dietary requirements before you book. If you have health conditions and dietary requirements that may be affected by the activities offered on our retreats we reserve the right to advise you to desist and in the interests of your wellbeing, or others, we may decline your stay at our retreats.
(d) Whilst all measures are taken to ensure a high standard of health and safety, we are situated in the countryside where the land is uneven and we shall not be responsible for any injuries caused by uneven terrain.
(e) Women who are 12 to 28 weeks pregnant should provide a letter from their health practitioner specifying that they are fit to travel and able to engage in the activities that we provide. We would prefer pregnant women to have done some physical exercise before they arrive.

7. Cancellation by you
(a) You (or any member of your party) may cancel your booking at any time, providing that the cancellation is made by the person submitting the booking form and is notified to us in writing. Cancellation will take effect the day such notification is received by us. If such cancellation is made within less than 30 days before the start of the retreat, we will retain the payment. However, if another person can be found to take your place, then we may offer you a refund at our discretion.

(b) Bookings are for the stated period of the retreat. There are no refunds for an unused portion of the retreat. If the reason for cancellation is covered under the terms of your Insurance Policy, you may be able to make a claim on your insurance.

8. Amendments by us
Occasionally, changes may have to be made (e.g.,teacher, class times or other arrangements), which we reserve the right to do at any time. If your accommodation has to be changed, we will do our utmost to provide accommodation of a similar rating. If a significant change becomes necessary, we will inform you as soon as reasonably possible if there is time before your departure.

9. Cancellation by us
We reserve the right in any circumstances to cancel a retreat. In particular our retreats require a minimum number of at least 75% of the participants to have booked by 30 days before the start date. If this minimum number is not reached by that date we may cancel and refund the money to you.

10. Our liability to you
(a) We accept responsibility for ensuring that the retreats are supplied as described and that the services we are contractually obliged to provide are to a reasonable standard.
(b) We do not accept any liability for cancellations, delays or changes caused by war, threat of war, terrorist actions or threats, closure of airports, civil strife, industrial action, natural disaster, technical problems to transport, staff cancellations, unforeseen changes in your personal circumstances or other events beyond our control.
(c) We are not liable for any injuries you may incur. Classes are undertaken at your own risk. We are not liable for any medical or psychiatric conditions, which may develop during or subsequent to the retreat. We are not liable for loss of, or damage to, your personal property.

11. Group Bookings
Where a booking is made on behalf of several individuals the booking is conditional on the person(s) paying having authorization from all the individuals named on the booking form to enter into this contract. The terms of this contract will apply to each member of the group as though they had paid for their own retreat individually and directly to us.

12. No Liability for possessions
The rooms will not be left empty and unlocked at any time, and you will be given your own personal key to your room. It is your responsibility to ensure that your possessions are kept safe at all times. This includes hire cars or other hired equipment.

13. Complaints
If you have a problem during your retreat, please inform the organizer immediately and he/she will endeavor to put things right. Please note that we cannot be responsible for the individual behavior of any group member or other guest sharing your accommodation.

14. Privacy Policy
We do not share customer details with any 3rd parties. Any personal information that you provide to us will be used only for the service you requested. This information is used only for administration of the site system and in the compilation of statistics used by us to assess the use of the site. This privacy policy does not cover the links within this site linking to other sites.

15. Photography

I, for good and valuable consideration, the receipt of which is hereby acknowledged, hereby irrevocably authorize The Vitalists to use photographs of me and or my property and authorize them and their assignees, licensees, legal representatives and transferees to use and publish (with or without my name) photographs, pictures, portraits or images in any and all forms and media and in all manners including composite images or distorted representations, and the purposes of publicity, illustration, commercial art, advertising, publishing (including publishing in electronic form on CDs or internet websites), for any product or services, or other lawful uses as may be determined by the photographer or studio name here. I further waive any and all rights to review or approve any uses of the images, any written copy or finished product. I am of full legal age and have read and fully understand the terms of this release.